Having a high ranking on major search engines such as Google, Yahoo, and AltaVista brings tremendous amount of traffic to your website. Successful search engine optimisation (SEO) will boost your website on to the first page of search result of particular target keyword, therefore generating more traffic and sales than you can ever imagine. You do not have to pay any fees for all the extra potential customers you get from search engines.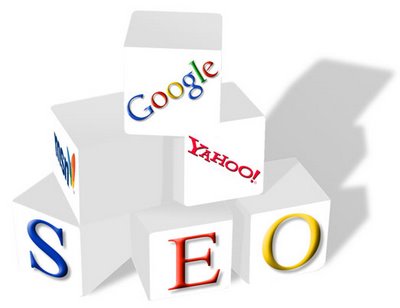 Keyword Selection
We will assign one of our SEO specialists to engage in a customized research to collect the necessary data from which he will create a list of targeted keywords that attract most traffic in your business vertical.
Content Creation
Once the targeted keywords are finalized, our SEO specialist will start writing content that focuses on the keywords. If you already have content written, we will make modification to the content. The content that is created will not only be search engine friendly, it will also be professional enough to market your site with the human readers. All these will be done in close consultation with you so that the essence of your website is not compromised.
Website Re-development
Our team will do everything that is necessary to make your website search engine friendly. Extra coding may be necessary so that search engine robots can easily interpret your website. The entire website will be subjected to revision – the architecture, graphic text, meta tags, alt tags, internal linking pattern and the sub-pages will be modified to the necessary extent.
Link Building
More links to your website from other websites ensure higher ranking on search engines. You should have links pointing to your website from other popular websites with good page rank. We use a number of highly effective link building strategies including:
One-way links from content relevant directories and websites.
Reciprocal link exchange with content relevant websites with good PR.
Directory submissions to both free directories and fee-based directories.
Article Syndication for creating link popularity.
Targeted link purchases.
Search Engine Submission
We also take care of the submission of the website to all major search engines and directories including – Google, Yahoo, MSN, DMOZ Directory, AOL, AltaVista, Lycos, HotBot, Teoma and ASK. We also submit to fee-based directories such as Yahoo Directory, LookSmart and a number of other top-class directories that will bring lot of targeted traffic to your website.

Package
Cost
Basic SEO Package
- Submission to 300 high ranking directories
- Submission to 30+ search engines
- Keyword research
- Website redevelopment
- Free detailed report
$300.00

Premium SEO Package
- Submission to 750 high ranking directories
- Submission to 60+ search engines
- Keyword research
- SEO content writing
- Website redevelopment
- Free detailed report
$600.00

Packages are also available for purchase as an add-on to our web design package.
For stand-alone specific seo service feel free to contact us for quote.